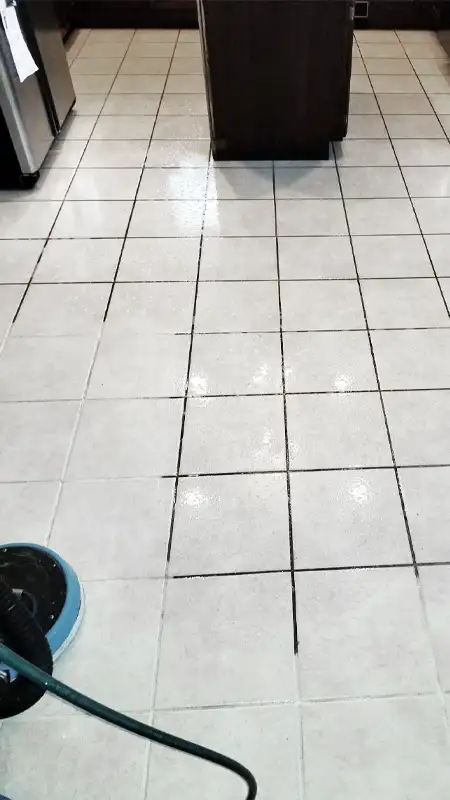 Welcome to ProGeneralService, your trusted partner for top-quality professional tile and grout cleaning services. We understand that over time, tiles and grout can accumulate dirt, grime, and stains, diminishing the beauty of your surfaces.
Experience the incredible transformation of your spaces with ProGeneralService Tile and Grout Cleaning. Our service is more than a mere cleaning – it's a journey that revitalizes your surfaces, making them look and feel as good as new.
Our team of skilled professionals employs state-of-the-art methods to combat stubborn stains, dirt, and grime, revealing the original allure of your surfaces. Whether it's your kitchen, bathroom, or any other space, our Tile and Grout Cleaning service ensures a renewed environment that leaves a lasting impression on all who enter.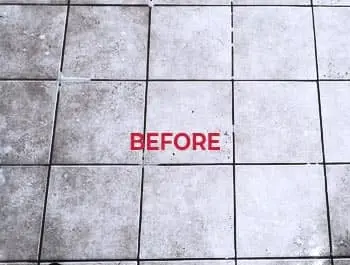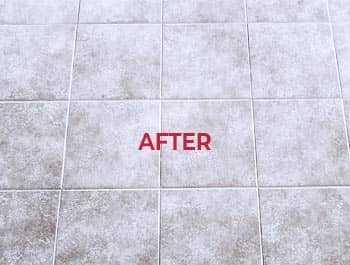 We Use 7 Steps in Cleaning Tile and Grout They Are:
At ProGeneralService, we take pride in our meticulous and comprehensive tile and grout cleaning process that guarantees exceptional results:
Pre-Inspection

Our journey to transform your space begins with a detailed assessment of the condition of your tiles and grout. This evaluation helps us determine the most suitable cleaning approach.

Moving of All the Furniture (from the cleaning area)
Sweeping/Pre-Vacuuming
Pre-Spray by Sections

We apply a high-quality cleaning solution specifically designed for tile and grout to the entire surface area. This solution works to dissolve grease, soil, and other blemishes, allowing for a more effective and thorough cleaning.

Brushing the Grout Lines and Tile

After allowing the cleaning solution to sit and work its magic, our specialists manually brush the grout lines. This crucial task is carried out with professional-grade grout brushes, optimally designed for thoroughly breaking up and releasing ingrained dirt, mold, and scum that could be lurking in the grout lines.

High-Pressure Hot Water Extraction

Our equipment employs high-pressure hot water extraction to thoroughly cleanse your tiles and grout. This method effectively removes dirt, bacteria, and grime without compromising the integrity of the surfaces.

Mopping the Floors
Moreover, we will take one extra step to make sure the luster will last for years to come – sealing. The process is often forgotten by many other companies, but we'll make sure to offer you this service.
Each of the different types of stone and tile may require addition steps to strip, clean and, or polish, which could result in using additional products or chemicals to complete the process. This will be determined upon inspection.
*Note: The tile in showers will require an additional restoration process, which is more intensive and time-consuming than regular tile and grout cleaning process.
We specialize in various types of tiles and grout cleaning and restoration
Ceramic Tile Cleaning
Porcelain Tile Cleaning
Travertine Cleaning
Marble Cleaning
Saltillo Tile Cleaning
Granite Cleaning
Limestone Cleaning
Slate Cleaning
Natural Stone Cleaning
How Often Should My Tiles and Grout Be Cleaned?
Well, there is no specific answer to this question. It all comes down to many factors. For example, some things to consider are whether you own pets or have children, the area is of high traffic, whether there is sealant or not and many others.
That being said, an area that is more circulated and has no rug might need to be cleaned more often compared to an area on the opposite side of the spectrum. On average, though, tile cleaning and sealing is performed once every 1 to 3 years.
In case you live in Houston & surround areas (Conroe, Cypress, Magnolia, Montgomery, Spring, The Woodlands, Tomball and other areas) and you notice your tiles and grout could use some cleaning, please contact out ProGeneralService tile and grout cleaning Houston service. Don't struggle using a toothbrush while sitting on your knees for hours. The experts working for us do an amazing job at cleaning, sealing or adding new grout whenever deemed necessary.
Besides, we have a good price to quality ratio and are more than happy to come to your aid.
Top Benefits of Professional Tile & Grout Cleaning
Investing in professional tile and grout cleaning offers a range of advantages that extend beyond aesthetics:
Health and Hygiene

Regular tile and grout cleaning eliminates allergens, mold, and bacteria that can thrive in damp environments. This not only enhances the health of your living space but also contributes to improved indoor air quality.

Prolonged Lifespan

Dirt and grime can gradually erode the integrity of your tiles and grout, leading to costly repairs or replacements. Professional cleaning helps extend the lifespan of your surfaces, protecting your investment.

Gives you brand-new looking floor

Professional tile and grout cleaning makes use of special cleaners and the power of steam to remove the dirt and grime that can accumulate over time. This reveals the true beauty that lies beneath. It is possible to revitalize just about any older tile floor with a thorough cleaning.

Time and Effort Savings

Our expert services save you valuable time and energy, sparing you from laborious scrubbing and cleaning. You can enjoy beautifully clean tiles without the hassle.

Increased Property Value

Clean and well-maintained tile and grout surfaces enhance the value and appeal of your property.
Contact ProGeneralService Today!
Send us your contact information in the form below and our representative will call or email you within 15 minutes (during regular business hours).
Request Appointment
FAQ
Common Questions
How often should I consider professional tile and grout cleaning?
We recommend scheduling a thorough cleaning every 12-24 months to maintain the beauty and hygiene of your surfaces.
Is your service suitable for both residential and commercial spaces?
Absolutely! Our Exceptional Tile and Grout Cleaning is tailored for homes, offices, and various commercial establishments.
Will the cleaning process damage my floors?
No, our experienced technicians use industry-standard techniques that are gentle yet effective, ensuring your floors remain in excellent condition.
Is the cleaning process safe for delicate tiles?
Our cleaning methods and products are carefully selected to ensure safe and effective results for a variety of tile types.
How long does the cleaning process typically take?
The duration varies based on the size and condition of the area being cleaned. Our team will provide an estimated timeframe during the consultation.
Get Ready for an Appointment:
Our specialists will need access to a water faucet.
If there are certain areas or spots on the premise that require extra attention, please notify our technicians during the pre-cleaning inspection and we'll focus on pre-spotting more intensively.
Let our technicians know about cracked tiles, loose grout, and other flaws.
In case we need to move furniture, we'll ask you to take all breakables and other objects off anything we need to move. Only electronic and very massive, weighty objects will remain untouched.
Be careful and don't slip on the wet floors immediately after cleaning. Moreover, it takes the sealers half an hour to dry. During this period, keep pets and children off the floor and avoid stepping on it with the shoes.
Please, postpone rearranging any objects on the floor for 2 days after we cleaned the tiles.
If the tile & grout was installed correctly, the cleaning procedure will not harm it.