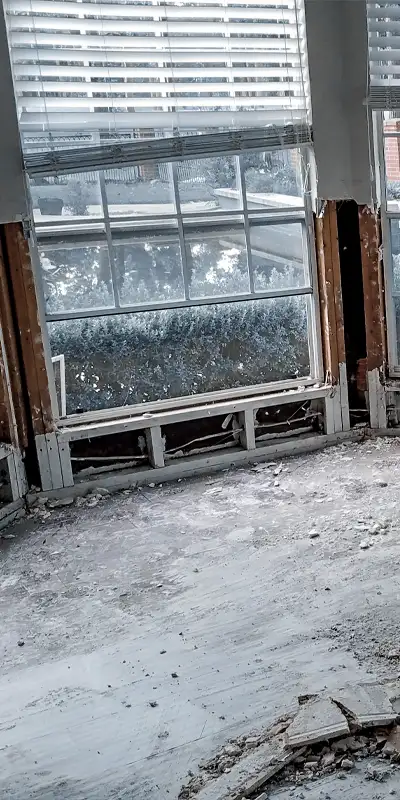 Experience the efficiency and expertise of ProGeneralService Water Damage Cleanup and Restoration services, tailored to address unexpected water-related emergencies. Whether from flooding, leaks, or other sources, our team is here to swiftly respond and restore your property, ensuring minimal disruption to your life.
Imagine a team that arrives promptly to assess the situation, extract water, and implement thorough drying and restoration procedures. With our advanced equipment and proven techniques, we not only repair the visible damage but also ensure that your environment is safe, clean, and comfortable once again.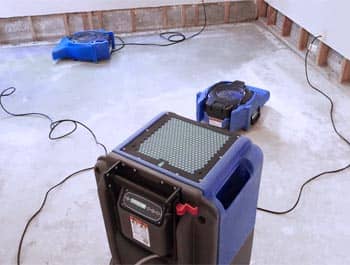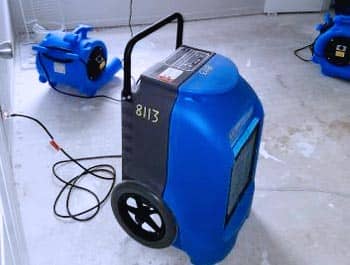 The Typical Timeline of Water Damage:
Water Damage Cleanup and Restoration in Houston 24/7
Sometimes, houses are subjected to receiving water damage. It's either because some pipes are broken, appliances are malfunctioning, or there was flooding. Any of these aspects, as well as many other factors, can have a serious impact on your house.
The effects of water damage can go quickly from bad to irretrievable. Fast mitigation is the key to stop further damage.
Within minutes water can spread to many areas of your house. After a few hours microorganisms start to grow. Within days severe complications and damages could occur.
The bottom line, water damage that was not treated immediately can resulting in disruptive and costly repairs. Fast mitigation prevents expensive repairs, eliminates water damage and lowers restoration costs.
Water penetration can cause electrical hazards, damage to building structure and lead to the growth of harmful mold. Our team of certified restoration professionals has the experience and knowledge on how to move from disaster to mitigation stage. Our team of experts will remove any excess moisture and enhance drying process.
The ProGeneralService Restoration Process
Our step-by-step approach to water damage restoration ensures a thorough and effective recovery.
Assessment and Planning

We begin with a detailed assessment of the extent of the damage. This assessment guides our restoration plan, allowing us to address both visible and hidden effects of water damage.

Water Extraction and Drying

Using powerful equipment, we extract water from affected areas, ensuring that your property is thoroughly dried to prevent secondary damage.

Structural Repair and Restoration

Our skilled technicians repair and restore damaged structures, from walls and flooring to ceilings and fixtures. We focus on both aesthetics and functionality to ensure a complete recovery.
The Benefits of Professional Water Damage Restoration
Choosing professional restoration services after water damage provides numerous advantages for both your property and peace of mind.
Preventing Further Damage
Prompt restoration prevents additional deterioration and structural issues that can result from prolonged exposure to water.
Mold Prevention
PEffective water removal and drying minimize the risk of mold and mildew growth, safeguarding your indoor air quality and overall health.
Efficient Recovery
Our experienced team works efficiently to restore your property, minimizing disruption to your daily life and helping you return to normalcy sooner.
Restoring Comfort and Convenience with ProGeneralService
In the face of water damage, let ProGeneralService be your partner in restoring your space and your peace of mind. Contact us today to schedule a consultation and take the first step toward a comprehensive water damage cleanup and restoration.
Contact ProGeneralService Today!
Send us your contact information in the form below and our representative will call or email you within 15 minutes (during regular business hours).
Request Appointment
FAQ
Common Questions
Is your team experienced in handling different types of water damage scenarios?

What equipment do you use for water extraction and structural drying?

We use specialized equipment such as water extractors, dehumidifiers, and air movers to efficiently remove water and dry structures.

What measures do you take to ensure mold doesn't grow after water damage?

We use specialized drying techniques and apply antimicrobial treatments to prevent mold growth and maintain a healthy environment.

How do I know if I have a mold problem in my property?

Signs include visible mold, a musty odor, and health symptoms. Our mold inspection can provide a definitive assessment.

Is mold growth dangerous to health?

Mold can trigger health issues, especially for individuals with allergies or respiratory conditions. Swift mold remediation is recommended.

What should I do after a flood, or sewage or water leak?

Turn off water supply to your house;
Disconnect electrical appliances in the affected rooms;
Move furniture or other perishable possessions from the affected area;
Take photos and videos during the different stages for insurance claim purposes;