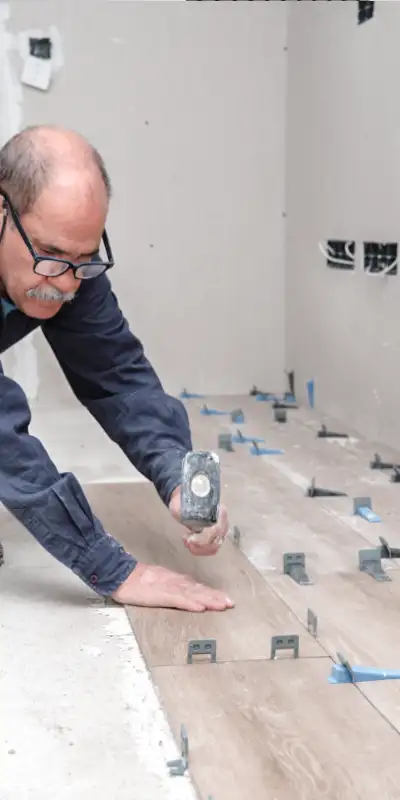 Transform your spaces with ProGeneralService Tile Installation, Repair, and Replacement services. Tiles not only enhance the visual appeal of your surroundings but also contribute to the durability and functionality of various areas. Professionals in this field have years of experience working with all types of materials including ceramic, porcelain and stone. Our skilled team is dedicated to providing you with beautiful and well-installed tiles that stand the test of time.
Imagine walking into a room that exudes elegance and sophistication, thanks to perfectly installed, repaired, or replaced tiles. Our professionals are committed to delivering results that exceed your expectations and elevate the charm of your spaces.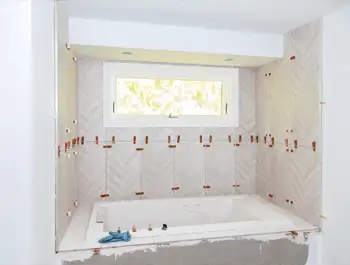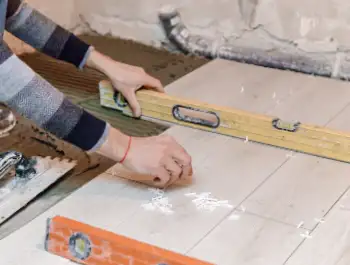 Our Tile Services Offers Include:
Residential Tile Installation
Commercial Tile Installation
Grout Application & Re-Grout
Ceramic Tile Installation
Tile Repairs
Tile Removal
Stone Installation
Bathtub Tile Installation
Shower Tile Installation
The ProGeneralService Approach to Tile Services
Our approach combines creativity, skill, and meticulous attention to detail to deliver exceptional results.
① Design Consultation
We start with a design consultation, understanding your vision and preferences to create a plan that matches your style.
② Flawless Installation
Our technicians execute tile installation with precision, ensuring a flawless finish that enhances your space.
③ Seamless Repair and Replacement
For damaged tiles, we seamlessly repair or replace them, restoring your space to its original beauty.
The Benefits of Professional Tile Services
Opting for professional tile installation, repair, and replacement offers a range of benefits for your space and lifestyle.
Enhanced Aesthetics
Well-installed and maintained tiles elevate the aesthetics of your space, creating a visually pleasing environment.
Improved Functionality
Whether it's the kitchen or bathroom, proper tile installation enhances the functionality of high-traffic areas.
Longevity and Value
Professional tile services ensure that your investment lasts for years, maintaining the value of your property.
Tiles That Stand Out
Whether you're enhancing your kitchen, bathroom, or any other area, our tile services are designed to make a lasting impression.
Expert Installation
Our experienced team ensures precise tile installation, creating seamless patterns and perfect alignments.
Efficient Repair and Replacement
For damaged or outdated tiles, we offer efficient repair and replacement services that restore the beauty and integrity of your space.
Transform Your Space with ProGeneralService
Ready to transform your floors and walls into works of art? Choose ProGeneralService for expert tile installation, repair, and replacement services that bring beauty and functionality to your space. Contact us today to schedule a consultation and embark on a journey to a more elegant and functional environment.
Contact ProGeneralService Today!
Send us your contact information in the form below and our representative will call or email you within 15 minutes (during regular business hours).
Request Appointment
FAQ
Common Questions
Is Ceramic Tile Expensive?
The cost of ceramic tile when installed by a professional is typically higher than many other floor coverings. However, because of its durability, it is also considered to be the least expensive in the long term. Occasionally, a tile may be cracked or broken, but the entire floor will never have to be replaced, except in rare cases. Most other types of floors, such as carpet and vinyl flooring, will eventually need to be replaced.
What is the Difference Between Ceramic & Porcelain Tiles?
Ceramic tiles have been around for over 2000 years. They typically have a white or red clay biscuit with some form of glaze on top. Porcelain tile cost more than ordinary ceramic tile because you are getting a superior product. Porcelain tile requires the finest natural ingredients and a rigidly controlled manufacturing process that utilizes the most advanced processes and technology. Porcelain tiles are made from an extremely finely powdered clay tablet that is pressed under enormous pressure and heat – several hundred degrees hotter than ceramics. Porcelain tiles are much harder and more dense than ceramic tiles.
What is the Difference Between Wall and Floor Tiles?
Wall tiles, because they are not intended to be load bearing, are typically thinner, lighter and softer than floor tiles. Wall tile glazes are not designed to handle the abrasive forces from foot traffic. Increasingly, floor tiles are being applied to walls and this is no problem so long as the walls are strong enough to support their weight and proper ceramic tile installation methods are used. However, it is not usual to recommend using wall tiles in floor applications.
How long does tile installation take?
The timeline varies based on the size of the project and the complexity of the design. Our team will provide an estimated timeframe during the consultation.
Can you match existing tile designs for repair or replacement?
Yes, we make every effort to match the existing tile design for a seamless repair or replacement.
How Many Tiles do I Need?
Tiles are usually sold by the square feet, so the area to be tiled needs to be carefully measured to establish how many square feet are involved. This can be done by your tile contractor. Note that there is always a degree of waste resulting from the cuts required to achieve your tile layout. The contingency allowance for wastage is best estimated by your tile contractor, but is typically between 15%, depending on the tiles being used and the complexity of the particular design and layout.