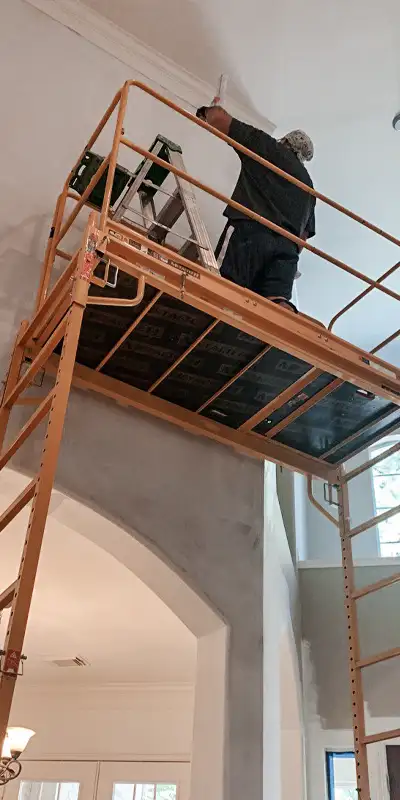 Experience the difference that ProGeneralService Professional Interior Painting can make in your living or working space. A fresh coat of paint can rejuvenate your environment, creating an ambiance that reflects your personal style and preferences. Our team of skilled painters is here to turn your vision into reality.
Imagine walking into a space that feels completely new, with colors and finishes that breathe life into your surroundings. Our commitment to quality and attention to detail ensures that your interior is not only beautifully painted, but also crafted to stand the test of time.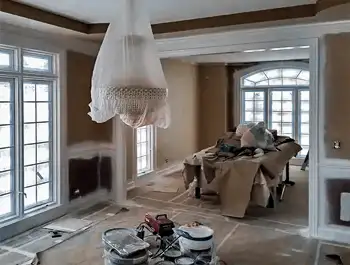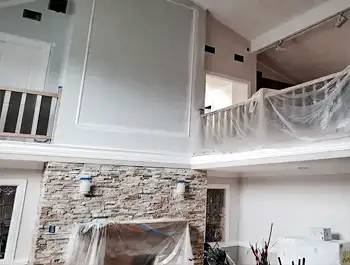 Our Interior Painting Services Offers Include:
Painting of Ceilings and Walls of Any Height
Painting and Refinishing of Doors and Windows
Painting of Trim, Baseboards, and Moldings
Refinishing of Stairs, Railings
Popcorn Ceiling Removal
Wallpaper Stripping
Painting Accent Walls
Drywall Repair
Texture Repairs and New Texture Application
Painting Mantles, Paneling and Wainscoting
Cabinet Repainting & Refinishing
Color Consultations
The ProGeneralService Approach to Interior Painting
Our approach to interior painting combines creativity, expertise, and dedication to deliver exceptional results.
Creative Collaboration

We begin with a collaborative process, understanding your design aspirations and preferences. This collaboration ensures that your vision is brought to life through our skilled hands.

Surface Perfection

Our meticulous surface preparation is the foundation of a lasting finish. We address imperfections, ensuring that the paint adheres perfectly and remains beautiful for years.

Expert Application

Using top-of-the-line paints and techniques, our painters apply each coat with precision and care. The result is a stunning, even, and long-lasting finish.
The Advantages of Professional Interior Painting
Opting for professional interior painting brings a range of benefits that extend beyond the surface.
Expressive Living Spaces
Color has the power to evoke emotions and set the tone of a room. Our expertly applied paint elevates your interiors, creating a space that resonates with your personality.
Enduring Beauty
Our commitment to quality ensures that your interiors stay beautiful for years to come, maintaining their vibrant and fresh appearance.
Time and Energy Savings
Our efficient process saves you time and effort. Let us handle the details while you enjoy a newly transformed space without the hassle.
Elevate Your Interiors with ProGeneralService
Ready to transform your interiors into a masterpiece of design? Choose ProGeneralService for professional interior painting that adds depth, character, and elegance to your spaces. Contact us today to schedule a consultation and take the first step toward creating interiors that inspire and captivate.
Contact ProGeneralService Today!
Send us your contact information in the form below and our representative will call or email you within 15 minutes (during regular business hours).
Request Appointment
FAQ
Common Questions
Will the painting process disrupt my daily routine?
We make every effort to minimize disruptions. Our efficient methods ensure a swift process with minimal inconvenience.
Is your service suitable for both residential and commercial properties?
Certainly! Our Exterior Painting Service caters to both homes and various commercial properties seeking a fresh, appealing look.
How do I select the right colors for my interior?
Our Color Consultation service helps you choose colors that complement your style and space, ensuring a cohesive and pleasing result.
Will painting disrupt my daily routine?
We make every effort to minimize disruption. Our efficient methods ensure a swift process with minimal inconvenience.
Can I request specific finishes or textures?
Absolutely, our Custom Finishes service allows you to request unique textures and effects that align with your design vision.
Does exterior painting increase property value?
Yes, a well-executed exterior paint job can enhance curb appeal and raise the perceived value of your property.