Tired of dirty tile and grout! Let us brighten up your floor by cleaning your tile and grout. We use the latest techniques to get down deep in your grout to remove all dirt and grime and kill any bacteria that lies there!
We specialize in marble, travertine, mexican tile, slate, ceramic and porcelain tiles and all natural stones. We pre-treat, then use high pressure with a high volume vacuum to remove all dirt and grime along with the cleaning solution and excess water that we use, so what remains is a nice clean floor, Top is off with our special sealer to protect and make your floor shine.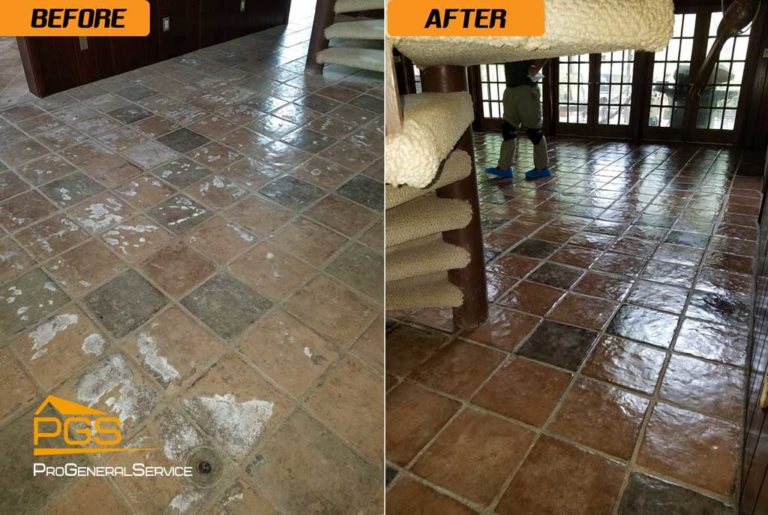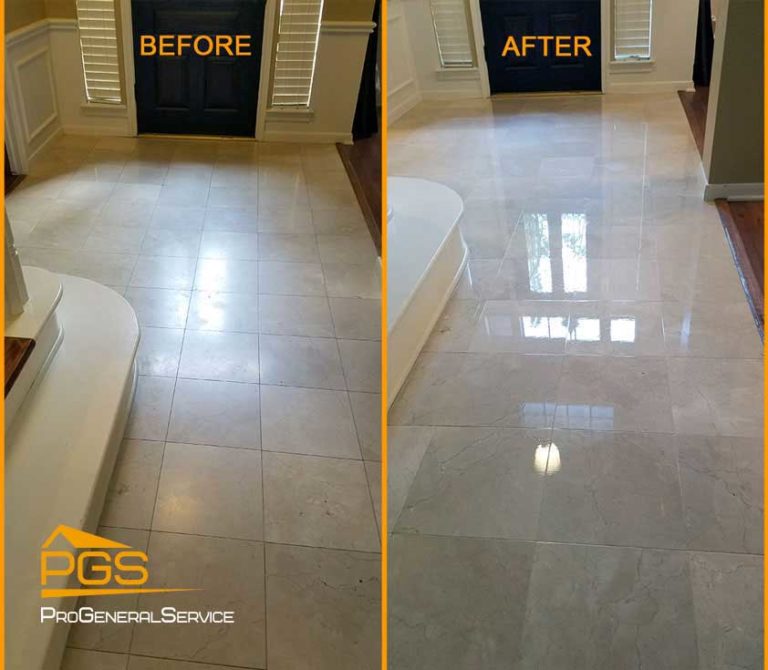 If your need additional polishing, then we will be glad to add this to the job! Our number one concern is to make sure that your the homeowner is completely happy and satisfied when we are finished! We have a 5-star rating with Google, Yelp, HomeAdvisor and Top reviews with Thumbtack!
We are insured to protect your home!
Check us out at www.ProGeneralService.com or call 713-489-8044 to book your next appointment